National Security Advisor Flynn Resigns As Nation Now Completely Secure

Washington, D.C.--National Security Advisor Michael Flynn is stepping down from his position effective immediately as the nation is now completely secure, the White House announced today. In a two paragraph press release declaring "Mission Accomplished", the Trump Administration claimed that Flynn, in his three weeks as the President's National Security Advisor, "has completely buttoned up any outstanding concerns about the security and safety of the 318.9 million men women and children living in the United States." The President, in a hastily arranged press conference, stated that "since the great success of the travel ban, my unprecedented crackdown on dangerous illegal immigrants, my move toward building the border wall, and my tough, but fair, talks with foreign leaders, we have guaranteed that the United States is safe, it's so safe, believe me, it's never been this safe before. Michael Flynn has been really helpful, too, but the truth is, we've done such a great job in our first three weeks that we don't really need to worry about national security any more. I therefore have made the decision to accept Mr. Flynn's resignation, on account of how very, very secure we now are." When asked whether Flynn's resignation was in any way connected to a December 29th phone call to Russian Ambassador Sergey Kislyak in which it is alleged that Flynn assured the Russians that then President-elect Trump would ease sanctions placed by then President Barack Obama against Russia in retaliation for Russia's interference in the 2016 presidential election, once he took office, or whether Flynn had violated the Logan Act by, as a private citizen, attempting to influence the measures or conduct of a foreign government without the authority of the United States, Trump replied that, "I think that Logan is very overrated, and so is his act. No one cares about Logan, who is very weak. If Logan knew so much, then why did I win in a landslide?"

​




Trump's White Cell Count "Superior", Says White House Doctor
Mar-A-Lago, FL- Declaring that Donald Trump's white blood cell count is both "superior and supreme," White House doctor Ronny Jackson gave the president a clean bill of health following concerns over potential side effects from the hair loss drug finasteride. It has been recently revealed that President Trump has been taking the drug, which has side effects including depression and suicidality, to treat male pattern baldness. Mr. Trump was given a full physical exam this morning as he begins his first full vacation days as President."It was quite inspiring to see the President's white cells marching together in lockstep, advancing toward the glorious purpose of forever eradicating the dark, inferior, scheming, malevolent cells which are attempting to invade and take over his body," exclaimed Dr. Jackson. At a hastily arranged press conference this morning, White House Press Secretary Sean Spicer stated that "The President was given this exam strictly to reassure the nation that he is in excellent health. Because the President had been showing some signs of fatigue after a grueling two weeks of alienating U.S. allies and violating the Constitution, and because of some of the reported side effects of finasteride, which the President takes to maintain his iconic head of hair, Mr. Trump agreed to this routine examination. I am happy to report this morning that Donald Trump remains the healthiest person ever to serve as President of the United States." Mr. Spicer ended the press conference without fielding any questions about other reported side effects of the drug, which include hand smallness, reduced inaugural crowd size, strange visions of a living Frederick Douglass, Bowling Green Massacre PTSD, constitutional blindness, twitter tourette syndrome, popular vote shortfall, and dry skin.

​
---
Trump Retaliates Against Australia By Calling For Large Federal Tax On Outback Steakhouse
Washington, D.C.- President Donald Trump today called for a 20% federal tax on all Outback Steakhouse purchases in retaliation for what he describes as a "dumb deal" with Australia. The arrangement, which had been agreed upon by former President Barack Obama and Australian Prime Minister Malcom Turnbull, stated that the United States had would to take in 1250 refugees from an Australian detention center. Mr. Trump was angered when he learned of the agreement, tweeting, "Do you believe it? The Obama Administration agreed to take thousands of illegal immigrants from Australia. Why? I will study this dumb deal." He then tweeted his desire to impose the 20% tax on Outback Steakhouse, ban all imports of shrimp on the barbie, and permanently deny entry into the United States to Aussie alternative rock star Courtney Barnett. "I never understood her, anyway," Trump tweeted. "I mean, she's not really singing and she's not really speaking. I don't get it."

​
---
Trump Blasts Highlights Magazine For "Fake Fun", "No Purpose"

---
"Washington-- In a series of early morning tweets, President Donald Trump assailed popular children's magazine Highlights for Children, calling it "so dishonest, they shouldn't be allowed to publish." Mr. Trump also personally targeted Highlights editor Christine French Cully, calling her "very much a weak Goofus" and questioning "if she is a patriot, why is her middle name French?" The source of the President's ire appears to be a science video posted on the Highlights website which presents facts about dinosaurs which contradict the religious beliefs of many in the Evangelical Christian community who strongly supported Trump in the election. The video claims that dinosaurs lived for 165 million years and humans have only lived for 2 million years, and appears to show a 65 million year gap between the two. Most Evangelical Christians believe in a literal interpretation of the Bible, which would mean that dinosaurs and humans co-existed. The President, who was interviewed this morning by Fox News' Sean Hannity, explained his stance by saying, "Look, no one really knows, o.k? Maybe dinosaurs died out 65 million years ago or maybe they died out 4,000 years ago. They didn't have cameras back then, so it's very hard to prove anything. Highlights is being very unfair by only presenting one side of the story. Also, have you seen Christine French Cully? Very overweight. How can she be sure of her facts if she can't even take care of herself?"
Kellyanne Conway, Counselor to the President, also took to the airwaves Sunday to support the President's position. Speaking to Chuck Todd on NBC's Meet The Press, Conway defended Trump's position on the magazine and offered her own criticism, stating, "Do you think it was 'fun' that millions of people lost their plans and health insurance and doctors under President Obama, do you think it's 'fun' that 16.1 million women, as I stand before you here today, are in poverty with their kids? Has Highlights spoken out against any of that? No. Not a word. And yet, it says right on the cover that they are 'For' Children. Do you think it's 'fun' that we've spent billions of dollars on education over the last eight years, only to have children stuck in schools that fail them every single day by giving them bad information about dinosaurs? And, Chuck, let me ask you, what exactly is Highlights 'purpose'? Was it their 'purpose' to have been silent about the failures of Barack Obama for the past eight years; to say nothing about Hillary Clinton's terrible failed strategy in Michigan? Was it their 'purpose' to ignore Donald Trump's historic success and his landslide victory? Listen, Highlights for Children had better be careful about what they are doing. What exactly are they hiding from the American people in the hidden picture? "

​
New Press Secretary Expects Media to Be More Friendly To Trump, If You Know What He Means
​ Washington, D. C.--White House Press Secretary Sean Spicer used a short press briefing to accuse the media of deliberately under-reporting the degree to which President Donald Trump "kicked ass" during his first full day as President. "We are serving notice to the media that this administration will hold you accountable, and will call you out, whenever you deliberately mislead the public, like you did today by failing to report on the abject awesomeness of Donald Trump's inaugural speech, by ignoring the fact that Donald Trump's dance moves at the inaugural ball were by far the most fly dance moves of any president in history, and by recklessly printing photographs which might lead people to believe that the crowd at Donald Trump's inauguration was not the largest crowd in history of recorded crowds. The New York Times was particularly egregious in this respect, printing side-by-side photos of Barack Obama's 2009 inauguration and yesterday's inauguration, which give the misleading appearance that the 2009 crowd was significantly larger. The photograph, which relies only on visual evidence, leaves out the thousands of people who were using the bathrooms, were stuck in traffic on the way there, and who were there in spirit. Of course, the New York liberal elite media wouldn't understand any of these things." Sean Spicer also chastised Time Magazine reporter Zeke Miller for mistakenly reporting that a bust of Martin Luther King, Jr. had been removed from the Oval Office. Although Miller corrected the error within minutes, and sent out a dozen tweets apologizing for the error, Spicer stated that Miller had shown "insufficient contrition" and that "Mr. Trump and the entire Trump Family is very disappointed." Miller was then called to the dais by Mr. Spicer who kissed him on the cheek and dismissed him from the room. Spicer also questioned why the media had "completely ignored" the singing group Pelican 212, a pop ensemble comprised of nine home schooled siblings who performed at the inaugural ball. Spicer stated, "Those kids put their hearts and souls into that performance, and you guys acted like they didn't even exist." He then left the briefing room in what appeared to be a huff without taking any questions.
Correction- Newspile reported earlier that White House press secretary Sean Spicer left the press briefing room in a huff. After reviewing the event, it has become clear that Spicer actually left in a snit. Newspile regrets the error.

Interior Department Moves to Replace Term "Endangered Species" With "Job Killer"

Washington, D.C.--In its first major policy move under the new administration, the Department of the Interior is requesting that congress remove language from future legislation that uses "such inflamatory terms as 'endangered species'", and instead refers to federally protected animals as "job killers", "dangerous" or "disease-ridden." Congress is expected to approve the request and Donald Trump is expected to sign the bill into law with an ivory pen made from the tusk of a Sri Lankan elephant.



---

KELLYANNE'Z ULTURNATIVE FACTZ KORNER

Hey kidz, your 'ol pal Kellyanne here with a brand new feature for you! This is Ulturnative Factz Korner, where you can come to see all of the latest, dopest ulturnative factz. Here is today's; Did you know that it's o.k to spell alternative, ulturnative? It's true! The dictionary says it's o.k. and so do I! You know who else says it's o.k.? Your brand new president Mr. Donald Trump says so! Even though he's very busy counting crowds and making America great again, he has time to tell you that you can spell words any old way you want, now that he is in charge. Don't pay any attention to the spell checker, it's well known that spell checkers have been getting away with a liberal bias for years. Look below for our ulturnative factz picture challenge! So long for now! Love, Kellyanne

​

Here's your 1st challenge. Which picture shows more people? (hint) look for the "ulturnative" answer.
House Passes Bill to Replace Obamacare With Planet Fitness Membership, Ben Carson Office Visit
Washington, D.C- Republican leaders in Congress have moved quickly on their pledge to repeal and replace the Affordable Care Act, introducing legislation today that would replace government funded insurance plans for 20 million Americans with a three day trial membership at Planet Fitness and a voucher for one free office visit with Dr. Ben Carson, retired neurosurgeon and current nominee to head the department of Housing and Urban Development. "We are very proud of this legislation, which will save taxpayers millions of dollars and undo the national nightmare that was Obamacare" said House Majority Leader Paul Ryan. "It's important that the American people know that we didn't just waste the last eight years demonizing Obamacare without spending even five minutes thinking about a sensible alternative." The bill, which is expected to pass the senate and to be signed into law "on day one" when Donald Trump takes office, will immediately strip health coverage from approximately 20 million citizens who should instead expect to receive a coupon for 3 weekday visits to any Planet Fitness club in their area (a value of up to $80), a voucher which can be traded in for a round trip bus ticket to Dr. Ben Carson's Washington D.C. office, a list of available appointment openings for a 15 minute office consult, starting in February and stretching through August of 2034, and a coupon for one soft shell taco and a medium soft drink (no root beer) at the Union Station Taco Bell in Washington, D.C.. Carson is expected to see patients on days when he is "between housing and urban development." Democrats were quick to criticize the bill, pointing out its many logistical issues, the most glaring of which is a potential 17 year wait for a scheduled office visit. Senate Minority Leader Charles Schumer also stated that he could not support a bill that "Does not even give American citizens a choice for a hard shell taco or a root beer. Welcome to Trumpcare." President elect Trump praised the bill, saying in a tweet, "Great job by House. Repealed O Care quick! Soft shell delicious! Credit to the Hispanics. Root beer overrated.
Win for everyone!




---

Schedule your appointment now and get directions to Ben Carson's office at the Department of Housing and Urban Development!
Trump Challenges Intelligence Community to Find Guy On Bed Who Weighs 400 Pounds
Palm Beach, FL-- Insisting that federal intelligence agencies "have been losing for so long, they don't know what they're doing anymore," President-Elect Donald Trump once again rejected the consensus view of the CIA, the FBI, the NRO, the NGA, the DIA and 12 other intelligence agencies that Russian President Vladimir Putin directed hacks into the Democratic National Committee's emails in an effort to influence the U.S. election, instead claiming that the hacks were "definitely perpetrated by a guy on his bed who weighs 400 pounds." In a flurry of early morning tweets, Trump stated that "many people are saying" that Putin and the Russian government most likely had nothing to do with the hacking of Hillary Clinton campaign chair John Podesta's emails which were leaked to the press prior to the election. The emails contained information that was embarrasing to Clinton and are widely believed to have had a negative impact on her campaign. Trump, discussing the tweets with a group of reporters outside his Mara Lago estate this moring, cited "deplorabletroll647, a very smart guy in the comments section at Breitbart," as one of "so many sources" who are informing him on this issue. "I'm reading so many things, there's so much information out there on the internet, it's really unbelievable," said Trump, "When I take office in January, I will intruct all members of the intelligence community to read Brietbart, especially the comments section, and to direct their resources toward finding this very, very large man who tried, unsucessfully, to disrupt our election. He shouldn't be that hard to find. He weighs 400 pounds, I don't know, he may weigh even more than that,and he's on a bed, probably in a basement somewhere." ​
Trump Will Consider Nukes to Fight "War on Christmas"
Palm Beach, Fl-- Saying that "Nothing is off the table," President -Elect Donald Trump said this morning in a tweet that he would not rule out using tactical nuclear weapons to "finish the War on Christmas once and for all." In three tweets, the first of which was sent at 3:42 a.m., Trump wrote, "war on xmas happens every year, but we never win." At 4:07, he continued, "people saying 'happy holidays' not merry xmas, so sad, so disrespectful to baby jesus. Has to stop." At 4:11 Trump then tweeted, "We will win war on christmas SO FAST once I get the codes!" When asked to clarify his meaning in an interview with Fox News' Sean Hannity, Trump stated that "the enemies of Christmas need to know that nothing is off the table." Later in the interview, Trump implied that he may also consider using nuclear weapons to stop the New York Attorney General's office from continuing its investigation into the Trump Foundation, to force Scotland to remove offshore windmills which spoil the view from his golf resort, and to end all sexual harassment lawsuits which are pending against him. "When you're President and you have the nuclear codes, they let you do it. You can do anything," said Trump.
​
---
CONWAY ANNOUNCES DIVESTMENT OF HER SOUL
​ Washington, D.C-- Kellyanne Conway, newly appointed Counselor to President-Elect Donald Trump, has announced that she plans to fully divest herself of all ties to her immortal soul before Trump's inauguration on January 20th. Conway, who was Trump's campaign manager before the election, stated today that she will be placing her entire soul , including her conscience and all sense of decency and morality, into a blind trust which she will be unable to access for the duration of her tenure under Mr. Trump. "I think that it's important that I enter into this job with a clear sense of purpose and without even a hint of a conflict of interest," said Conway in a statement released today. "The American people deserve to know that the advice I give to the President will not be corrupted by outside influences like scruples or the truth."
---
Mariah Carey Suddenly Available to Perform at Inauguration
New York--Citing "several unexpected openings in her 2017 calendar," Mariah Carey's agent announced today that Carey "would be honored" to perform at Donald Trump's inauguration on January 20th. Donald Trump responded with a tweet, saying "I knew that A-list celebs would come crawling eventually. Love you Mariah!" Carey is presently slated to perform between the Michigan Multi-Jurisdictional Mounted Police Drill Team and Color Guard and the West Monroe High School Marching Band. It is not yet known whether Carey plans to sing during her appearance.
Nation's Declining Math Skills Blamed For Errors In Studies Of Nation's Declining Math Skills
Washington- A study by the National Mathematics Advisory Panel, a branch of the U.S. Department of Education, has concluded that in the last 27-53 years, basic math skills among people who make studies about math performance in the U.S. have declined by something like 700,0000.13%. The study, which, according to it's own findings, took 400 years to complete, and which claims to have surveyed math test results from a sample group of 1/4 people, contains, by its own admission, billions of errors and trillions of innacuracies which are largely attributable to the terrible math skills of the people who conducted study. The Panel has proposed a 9,000,000 point plan for raising its own math skills, and the math skills of other math advisory panels which it will present to congress in negative 34 days.
---
Coming Soon To NewsPile:

CDC Report: U.S. Faces Possibility of Narcissism Epidemic.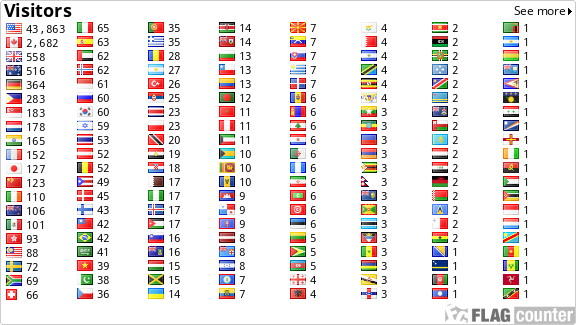 Fox News Successfully Lands Anchor Atop Desk
The Fox News Network announced today that it has become the first cable news network to successfully land a news anchor atop a desk during a live broadcast. Molly Henneberg, 35, of Falls Church Virginia and a seven year veteran at Fox News, touched down on the front left side of the Weekend Live desk at exactly 3:00 p.m. eastern time on Saturday. "This is a proud and exciting moment for all of us here at Fox News," said Roger Ailes, president of Fox News Network." Today's landing is the culmination of a controversial ten year project at Fox which has over the years seen its share of failure. In 2000, anchors Brit Hume and Shepard Smith were hospitalized after an attempted joint landing ended in a fiery crash. Many called for Fox to end the project in 2006 after CBS News successfully landed Katie Couric on her desk for a full 60 seconds during an evening broadcast. Ailes said today that the Henneberg landing was "a vindication for all of us at Fox News who worked so hard to make this moment possible, and a great way for all of you guys out there to check out Molly's gams."

---
Our Reviews
'Wow, what an interesting site. Great satire. We need good stuff like this! I particularly loved the Brett Favre post. Well done and thanks. Can't wait to come back and see more.'

Ralph
rgroland.blogspot.com
'This is such a great political site...Great job'

Illyani
tipsandstories.blogspot.com/
'Hehehehehehe - very funny!! :)'

Steve
stevehasballs.com
Get your own reviews, free traffic at