House Passes Bill to Replace Obamacare With Planet Fitness Membership, Ben Carson Office Visit
Washington, D.C- Republican leaders in Congress have moved quickly on their pledge to repeal and replace the Affordable Care Act, introducing legislation today that would replace government funded insurance plans for 20 million Americans with a three day trial membership at Planet Fitness and a voucher for one free office visit with Dr. Ben Carson, retired neurosurgeon and current nominee to head the department of Housing and Urban Development. "We are very proud of this legislation, which will save taxpayers millions of dollars and undo the national nightmare that was Obamacare" said House Majority Leader Paul Ryan. "It's important that the American people know that we didn't just waste the last eight years demonizing Obamacare without spending even five minutes thinking about a sensible alternative." The bill, which is expected to pass the senate and to be signed into law "on day one" when Donald Trump takes office, will immediately strip health coverage from approximately 20 million citizens who should instead expect to receive a coupon for 3 weekday visits to any Planet Fitness club in their area (a value of up to $80), a voucher which can be traded in for a round trip bus ticket to Dr. Ben Carson's Washington D.C. office, a list of available appointment openings for a 15 minute office consult, starting in February and stretching through August of 2034, and a coupon for one soft shell taco and a medium soft drink (no root beer) at the Union Station Taco Bell in Washington, D.C.. Carson is expected to see patients on days when he is "between housing and urban development." Democrats were quick to criticize the bill, pointing out its many logistical issues, the most glaring of which is a potential 17 year wait for a scheduled office visit. Senate Minority Leader Charles Schumer also stated that he could not support a bill that "Does not even give American citizens a choice for a hard shell taco or a root beer. Welcome to Trumpcare." President elect Trump praised the bill, saying in a tweet, "Great job by House. Repealed O Care quick! Soft shell delicious! Credit to the Hispanics. Root beer overrated.
Win for everyone!




---
Trump Challenges Intelligence Community to Find Guy On Bed Who Weighs 400 Pounds
Palm Beach, FL-- Insisting that federal intelligence agencies "have been losing for so long, they don't know what they're doing anymore," President-Elect Donald Trump once again rejected the consensus view of the CIA, the FBI, the NRO, the NGA, the DIA and 12 other intelligence agencies that Russian President Vladimir Putin directed hacks into the Democratic National Committee's emails in an effort to influence the U.S. election, instead claiming that the hacks were "definitely perpetrated by a guy on his bed who weighs 400 pounds." In a flurry of early morning tweets, Trump stated that "many people are saying" that Putin and the Russian government most likely had nothing to do with the hacking of Hillary Clinton campaign chair John Podesta's emails which were leaked to the press prior to the election. The emails contained information that was embarrasing to Clinton and are widely believed to have had a negative impact on her campaign. Trump, discussing the tweets with a group of reporters outside his Mara Lago estate this moring, cited "deplorabletroll647, a very smart guy in the comments section at Breitbart," as one of "so many sources" who are informing him on this issue. "I'm reading so many things, there's so much information out there on the internet, it's really unbelievable," said Trump, "When I take office in January, I will intruct all members of the intelligence community to read Brietbart, especially the comments section, and to direct their resources toward finding this very, very large man who tried, unsucessfully, to disrupt our election. He shouldn't be that hard to find. He weighs 400 pounds, I don't know, he may weigh even more than that,and he's on a bed, probably in a basement somewhere." ​
Trump Will Consider Nukes to Fight "War on Christmas"
Palm Beach, Fl-- Saying that "Nothing is off the table," President -Elect Donald Trump said this morning in a tweet that he would not rule out using tactical nuclear weapons to "finish the War on Christmas once and for all." In three tweets, the first of which was sent at 3:42 a.m., Trump wrote, "war on xmas happens every year, but we never win." At 4:07, he continued, "people saying 'happy holidays' not merry xmas, so sad, so disrespectful to baby jesus. Has to stop." At 4:11 Trump then tweeted, "We will win war on christmas SO FAST once I get the codes!" When asked to clarify his meaning in an interview with Fox News' Sean Hannity, Trump stated that "the enemies of Christmas need to know that nothing is off the table." Later in the interview, Trump implied that he may also consider using nuclear weapons to stop the New York Attorney General's office from continuing its investigation into the Trump Foundation, to force Scotland to remove offshore windmills which spoil the view from his golf resort, and to end all sexual harassment lawsuits which are pending against him. "When you're President and you have the nuclear codes, they let you do it. You can do anything," said Trump.
​
---
CONWAY ANNOUNCES DIVESTMENT OF HER SOUL
​ Washington, D.C-- Kellyanne Conway, newly appointed Counselor to President-Elect Donald Trump, has announced that she plans to fully divest herself of all ties to her immortal soul before Trump's inauguration on January 20th. Conway, who was Trump's campaign manager before the election, stated today that she will be placing her entire soul , including her conscience and all sense of decency and morality, into a blind trust which she will be unable to access for the duration of her tenure under Mr. Trump. "I think that it's important that I enter into this job with a clear sense of purpose and without even a hint of a conflict of interest," said Conway in a statement released today. "The American people deserve to know that the advice I give to the President will not be corrupted by outside influences like scruples or the truth."
---
Mariah Carey Suddenly Available to Perform at Inauguration
New York--Citing "several unexpected openings in her 2017 calendar," Mariah Carey's agent announced today that Carey "would be honored" to perform at Donald Trump's inauguration on January 20th. Donald Trump responded with a tweet, saying "I knew that A-list celebs would come crawling eventually. Love you Mariah!" Carey is presently slated to perform between the Michigan Multi-Jurisdictional Mounted Police Drill Team and Color Guard and the West Monroe High School Marching Band. It is not yet known whether Carey plans to sing during her appearance.
Coming Soon To NewsPile:

CDC Report: U.S. Faces Possibility of Narcissism Epidemic.


Washington Professional Football Franchise Celebrates 78th Year Of Being Allowed To Call Itself "Redskins".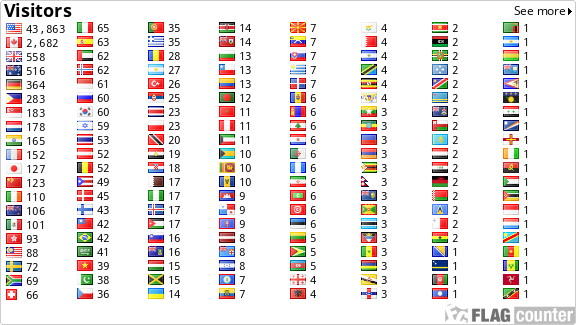 Fox News Successfully Lands Anchor Atop Desk
The Fox News Network announced today that it has become the first cable news network to successfully land a news anchor atop a desk during a live broadcast. Molly Henneberg, 35, of Falls Church Virginia and a seven year veteran at Fox News, touched down on the front left side of the Weekend Live desk at exactly 3:00 p.m. eastern time on Saturday. "This is a proud and exciting moment for all of us here at Fox News," said Roger Ailes, president of Fox News Network." Today's landing is the culmination of a controversial ten year project at Fox which has over the years seen its share of failure. In 2000, anchors Brit Hume and Shepard Smith were hospitalized after an attempted joint landing ended in a fiery crash. Many called for Fox to end the project in 2006 after CBS News successfully landed Katie Couric on her desk for a full 60 seconds during an evening broadcast. Ailes said today that the Henneberg landing was "a vindication for all of us at Fox News who worked so hard to make this moment possible, and a great way for all of you guys out there to check out Molly's gams."

---
Our Reviews
'Wow, what an interesting site. Great satire. We need good stuff like this! I particularly loved the Brett Favre post. Well done and thanks. Can't wait to come back and see more.'

Ralph
rgroland.blogspot.com
'This is such a great political site...Great job'

Illyani
tipsandstories.blogspot.com/
'Hehehehehehe - very funny!! :)'

Steve
stevehasballs.com
Get your own reviews, free traffic at