LEBRON JAMES APOLOGIZES TO EVERYONE EXCEPT FOR THOSE TERMINALLY ILL CHILDREN WHO ROOTED FOR DALLAS
Miami Heat forward Lebron James issued a brief statement today in an attempt to clarify a post-game comment which was considered by many people to be offensive. Speaking at a hastily arranged press conference at American Airlines Arena in Miami, James stated, "I wanted to clarify one of the things I said after we lost Game 6 on Sunday. When I said that people who hate me, 'have to wake up tomorrow and have the same life before they woke up today,' I really was just talking about those terminally ill kids on Ward C at Miami Children's Hospital. You know who I'm talking about; you guys with the giant 'GO MAVS' banner hanging in the hallway. Yeah, that's right little Timmy Jensen. You think that just because you are in an induced coma to protect your brain before surgery for an intracranial aneurysm that I wouldn't notice that big Dirk Nowitzki poster over your bed? Why do you want to hate on me like that? Anyway, all I really meant to say was that I'm a 26 year old professional athelete in prime physical condition, and these kids are facing months, maybe years of painful, invasive medcial procedures, so when they wake up in the morning, you know, obviously they are much worse off than me. I hope no one took offense at my comment."


---
Planned Quran Burning Has Desired Effect as Bin Laden Turns Himself In, Al Qaeda Surrenders, U.S. Wins War On Terror


In a stunning turn of events, the planned burning of 200 copies of the Quran at a small church in Gainesville, Florida has caused Al Qaeda leader Osama Bin Laden to turn himself in to U.S. authorities and Al Qaeda to offer its unconditional surrender to the United States. Bin Laden walked into the U.S. Embassy in Pakistan Friday afternoon, telling officials that he had "underestimated the strength and resolve of the American people, particularly the members of the Dove World Outreach Center in Gainesville, Florida." In addition, a coalition of the world's most influential radical imams have called for their followers to "immediately cease all terrorist plots and activities against the United States as the war on terrorism has been lost." The victory for the U.S. over terrorism is a vindication for Terry Jones, Pastor of the Dove World Outreach Center, a charismatic Christian church with approximately 50 parishioners. Jones, who called for the Quran burning as a way to "stand up and confront terrorism", said that he is "very pleased."


---
Lindsay Lohan Meets Twin Sister In Prison Cell, Hi-jinks Ensue


Sources inside the Century Regional Detention Facility in Lynwood, California have reported that actress Lindsay Lohan has met and befriended her long-lost twin sister, a woman named Alexis Neiers. Reportedly, the two have forged a close relationship after some highly inplausible turns of events and spectacular hi jinks which can only happen when two crazy gals run afowl of the law and find love and laughter in the California penal system. Neiers, serving a 180 day sentence for her role in Hollywood's "Bling Ring", a gang of young women who allegedly stole from celebrities such as Lohan, Paris Hilton, and Rachel Bilson, and Lohan, a Hollywood celebrity serving a 90 day sentence for violating her probation on a drunk driving conviction, reportedly met during a prison fencing competition. The two quickly began to have a contentious relationship in which each tried to outdo the other in card games and inmate pranks, such as the time when Neiers took Lohan's cot from her cell and placed it on the roof of the prison, and when Lohan covered Neiers with honey and rigged water balloons to fall from the ceiling, drenching Neiers. The two were banned together to the isolation cell when one of Lohan's pranks went awry and the prison warden was hilariously doused with a bucket of chocolate syrup. In the cell, the two discovered a shared love of Oreo cookies with peanut butter, learned that they had the same birthday, October 11th, and found that they each had the matching half of a ripped picture; Lohan's half a picture of the father she had never met; and Neiers's half a picture of the mother she had never met. It wasn't long before Lohan and Neiers realized that they were long lost sisters, separated shortly after birth when their parents divorced. Sources close to the two inmates report that they are planning to switch identities when they leave prison so each can meet her long lost parent. Neiers will take on the identity of the hard drinking miscreant Lohan, and Lohan will pass herself off as Neiers by performing a string of petty burglaries. Disney has already purchased the rights to the story and it has been reported that Mylee Cyrus is being considered for the role of both sisters.




---
Vikings Release Brett Favre's 2010 Retirement Schedule


The Minnesota Vikings football team made available for the public the entire schedule of quarterback Brett Favre's planned retirements from pro football for the 2010 season. The schedule contains the time and date of each of Favre's upcoming retirements, plus a listing of the more than 50 scheduled rumors and false reports hinting at Favre's retirement planned between now and February, 2011. Highlights include a retirement after the September 26th home game against Detroit, a retirement following the October 24th Sunday night game against the Packers at Lambeau Field, and "Brett Favre Retirement Day" following the November 21 home game against the Packers at Mall of America Field. The Vikings plan to retire Favre's number 4 jersey in a stirring halftime ceremony at this game. They will then un-retire the jersey, along with Favre, prior to the team's November 28th date with the Redskins in Washington. Vikings offensive coordinator Darrell Bevell has stated that the team has planned to work Favre's frequent retirements into the offensive scheme, practicing a "wildcat" formation in which wide receiver Percy Harvin will take snaps at the quarterback position and run the offense from a spread formation when Favre retires during the first two quarters of games. Backup quarterback Tarvaris Jackson is taking additional snaps and preparing for his role to fill in for Farve in games in which Favre retires, and then un-retires in the second half. According to Vikings' assistant public relations director Tom West, the entire schedule is contingent on whether Favre retires before the start of the season, which at this time is "anyone's guess".


---
Chrysler Recalls 2008 Dodge Chargers For Failure To Protect Against Plummeting Suicidal Actors


The Chrysler Corporation has issued a recall of all of its 2008 Dodge Charger models after a flaw was discovered in the rear passenger safety feature designed to protect passengers from people plummeting from a 39 story apartment building. Chrysler became aware of the problem after 22 year old New Yorker Thomas Magill leapt from the 39th floor of a Manhattan apartment building and crashed through the back window of a 2008 Dodge Charger parked on the street. Eyewitnesses stated that Magill leapt from the 39th floor window of a building at 79th West End Avenue and fell feet-first through the windshield and into the backseat of the car. According to Steve Ortiz, a Chrysler design engineer, this model of car has a reinforced steel frame and tempered glass on the rear window which is supposed to provide protection from failed actors falling from great heights. "This is definitely a concern," said Ortiz. "The 2008 Dodge Charger has been tested rigorously and should have easily deflected this man onto the pavement or into the street. It's actually designed to withstand the force of two or three despairing souls who have lost all hope and see no other choice but to end it all." Ortiz said that, despite the recall, there is no reason that the front end protection against depressed, bipolar schizophrenics hurtling from bridges or skyscrapers shouldn't hold up just fine. For his part, Magill wound up with a shattered ankle, a broken leg and a collapsed lung, but is expected to recover. In a letter to all owners of the 2008 Dodge Charger, the Chrysler Corporation said that they fully expect the problem to be resolved before Mr. Magill's next suicide attempt.


---
Proposed Construction Of International House Of Pancakes Near Ground Zero Sparks Controversy


A meeting of the Lower Manhattan Community board became the scene of a heated debate today as hundreds people weighed in on whether it is appropriate to build an IHOP just blocks away from the site of the September 11, 2001 terror attacks on the city. Many feel that the presence of a restaurant know not only for it's outreach to foreign countries, including those in the Middle East from which the terror attacks originated, but also for its varied and reasonably priced breakfast menu is insensitive to the memory of those lost when the World Trade Center towers fell. "It's a slap in the face to the families of those who perished on that terrible day," said Phil Perkins, director of "StopTheHop, an organization devoted to preventing the IHOP from being built on the site. "Think about what time it was when those planes crashed into those towers. It was 8:45 a.m. when the north tower was hit, 9:03 a.m. when the south tower was hit. That's breakfast time, man. BREAKFAST! Every time someone sees that IHOP sign in this neighborhood, they will be reminded of that day. Do we want to subject the 9/11 families to that?" Perkins' comments were greeted with shouts of approval from many in attendance. Community board district manager Paul Goldstein struggled to maintain order at the meeting as supporters of the IHOP, almost equal in number to the opponents, also gave their opinions. Many made passionate pleas for tolerance and cited IHOP's Constitutional right to serve breakfast at any hour of the day.
Goldstein repeatedly called for order, reminding the unruly crowd that the board was only voting on approving zoning permits for the restaurant. The issue has already caught the attention of politicians. Connecticut Senator Joe Lieberman has called for a congressional investigation into DineEquity, Inc. parent company of IHOP. "I think it's only fair to ask 'who are these people, and what are they doing in our country?' said Lieberman, over a stack of pancakes with a side of hash browns. Lieberman also questioned the patriotism of IHOP, citing its "Viva La French" French toast eggs and bacon combo. If it were me, I would say, "Viva La America." As a gesture of solidarity with IHOP opponents, Lieberman did not leave a tip.


---
Anti-Government Themes Becoming More Prevalent At Little Girls' Tea Parties


Following a trend set by the national Tea Party movement, an increasing number of the nation's 6-9 year old girls have begun to integrate anti-government themes into their backyard tea parties. A newly released study by the Department of Playdates and After School Activities has concluded that, for the first time ever, "curbing government overreach" has supplanted "fairy princess" as the number one tea party theme among 6-9 year old American girls. "Whenever we had looked at these trends in the past, we always saw a fairly consistent pattern of things like 'beautiful princess' ,'mermaid' and 'teddy bear', said Mary Ostern, spokesperson for the department."This is really the first time we have seen such things as , 'Stop the communist takeover of our country', and, 'You'll have to pry my gun out of my cold, dead hands,' as fully realized tea party themes."

While the reasons for this trend are not fully understood, there is some anecdotal evidence which points to the possibility that young girls are being influenced by high profile Tea Party advocates such as Sarah Palin and Michele Bachman. Palin, a former "Miss Wasilla" beauty pageant contestant, and Bachman, a strikingly attractive social conservative and government conspiracy buff, are very appealing role models for impressionable young girls. Mimsy Pimperton, mother of 8 year old Barbie Pimperton who is planning her "The Tree of Liberty Must Be Watered With The Blood of Patriots and Tyrants" party said, "When you look at how pretty Sarah Palin and Michele Bachmann are, you can understand why a little girl would want to dress up in a frilly dress and a founding father's wig and pretend she's protecting the sanctity of marriage; or that Barack Obama is a secret Muslim". Recently the youth tea party trend received some bad publicity when a few second graders attending an "Extend The Bush Tax Cuts" party threw a brick through Nancy Peloci's office window. To date, this had little or no impact on the popularity of the anti-government tea parties, as retailers report they are struggling to keep up with the demand for children's Uncle Sam hats, fife and drum sets, and small caliber weapons.

 

 


---
Obama Asks Lady Gaga To Step Down After Controversial Rolling Stone Interview
Washington- Adhering to his administration's strict policy against insubordination from the military chain of command or from glam pop divas, President Obama has asked for and accepted the resignation of glam pop diva Lady Gaga today. The decision came after Rolling Stone magazine published an article in which Gaga was critical of the White House's military policy; a serious breach of protocol which left Obama almost no choice but to dismiss the 24 year old electronica dance star. Following a half hour meeting with the President in the Oval Office, Gaga announced that, effective immediately, she will turn in her cartoonishly large platform shoes, her body suits, her entire collection of origami diamonds and has accepted a demotion in rank from Gaga to Stefani Joanne Angelina
Germanotta. In the Rolling Stone article, in which Gaga gave reporter Michael Hastings almost unprecedented access, she was quoted as saying,"Why are we still talking about 'Don't ask, don't tell'?" ..... "It's like, what f***ing year is it? It makes me crazy!" The comments caused a swirl of controversy around Washington as pundits, members of congress and White House officials weighed in on how the administration should respond to the remarks. Ultimately, most agreed that Obama's only viable option was to ask for Gaga's resignation. White House press secretary Robert Gibbs announced that Christina Aguilera will be named as Gaga's replacement, pending Senate confirmation.
In a related story, General Stanley McChrystal resigned from his position as commander of U.S. forces in Afghanistan after controversial comments attributed to him in a Rolling Stone article.
---
Image Of The Virgin Mary Appears In Glenn Beck's Tears


An untold number of people viewing Glenn Beck's program on FOX News this evening claim that they witnessed an image of the Virgin Mary in one of Beck's tears. The tear, which streamed down Beck's face during one of the commentator's frequent crying jags, was noticed by a large number of viewers who began calling and e-mailing the program and flooding blogs and social networking sites . A spokesperson for FOX News said that the show's telephone switchboard began to light up almost immediately after Beck began crying over the lost innocence of the Nation, Barack Obama's disregard for the Constitution, America's descent into socialism, Michelle Obama's wardrobe, the number of people who are presently persecuting him, czars, George Soros, and the pending expiration of George Bush's tax cuts. "I'm not exactly sure what happened, but people sure believe they saw something," said Claire Calzonetti, Associate Producer of Beck's show. "And if they want to say it was the Virgin Mary, and if that keeps the ratings up, then Virgin Mary it is." The Roman Catholic Archdiocese of New York, where the show is broadcast, has not received any requests to authenticate the image as of yet. "Many people believe they see images of Jesus Christ or of the Virgin Mary, and it reaffirms their faith," said Archbishop Timothy M. Dolan. Why, I saw a cloud as I was driving to work today that looked just like Delaware" Glenn Beck, a former Catholic who is now a member of the Church of the Latter Day Saints, could not be reached for comment. Calzonetti has dismissed the suggestion that Beck's viewers were influenced during the program by the chyron which read " Do Glenn Beck's Tears Look Like The Virgin Mary?


---
Fox News Will Use Cutting Edge Technology To Overestimate Size Of Crowd At Beck Rally


Not satisfied with "the unreliable old methods" of grossly overestimating crowd sizes for its news reports, Fox News announced today that it will employ a sophisticated computer model to give more consistent, reliably inflated crowd estimates when covering conservative rallies. The network announced today that it will unveil the new method during it's coverage of Glenn Beck's August 28th, "Restoring Honor" political rally at the Lincoln Memorial. Fox News spokesperson Irena Briganti said, "Here at Fox, we try to use every resource available when it comes to misleading the public and misrepresenting the facts. From here forward, every Fox News story about an event in front of a large crowd will use an advanced mathematical algorithm, computer modeling and CGI computer simulations to give our viewers the most wildly inaccurate crowd estimates possible." Briganti said that Fox arrived at its new method after a thorough review of last year's April 15th nationwide tea party day, when it concluded that the network underperformed when overestimating the size of the crowds at the rallies. It was at that time when Fox began the process of implementing the new methodology; the same type used by many major corporations when overestimating their profits. "I'm very confident," said Briganti," that Glenn Beck will have a HUGE crowd at his rally."


BP Asks David Copperfield To Make Oil Slick Disappear
British Petroleum managing director Robert Dudley announced today that BP has hired illusionist David Copperfield and is sending him to the Gulf of Mexico where it is hoped that he will make the massive the oil slick caused by the explosion on the deep water drilling rig Horizon disappear. According to sources, Copperfield has already asked for all local government, federal government, and BP cleanup crews to leave the area so he can begin preparations for his attempt to singlehandedly remove the 2,500 square mile oil slick from the ocean in a spectacular two hour prime time special on FOX. "We have every confidence that Mr. Copperfield will be successful," said Dudley. "After all, this is the man who made the Statue of Liberty disappear. And, he did that amazing trick where he pulled those people out of the audience and teleported them to Hawaii. How did he do that? " Dudley added that he and the entire BP team are hopeful that Copperfield will also make the burst pipe that is gushing oil into the ocean, all of the oil covered wildlife in the region, and BP CEO Tony Hayward disappear. "We have confidence that this idea is every bit as solid and well thought out as every one of our other ideas for solving this problem, "said Dudley. At present, Mr. Copperfield is reported to be considering thousands of requests from Gulf area residents to make them disappear and reappear absolutely anywhere else. He has also hinted that he may throw in a few surprises, including creating the amazing illusion that British Petroleum is a wonderful steward of the environment, that the oil industry is adequately regulated, and that it was a great idea to drill for oil in 5,000 ft. of water with no viable accident contingency plan.
---
Nation's Declining Math Skills Blamed For Errors In Studies Of Nation's Declining Math Skills
Washington- A study by the National Mathematics Advisory Panel, a branch of the U.S. Department of Education, has concluded that in the last 27-53 years, basic math skills among people who make studies about math performance in the U.S. have declined by something like 700,0000.13%. The study, which, according to it's own findings, took 400 years to complete, and which claims to have surveyed math test results from a sample group of 1/4 people, contains, by its own admission, billions of errors and trillions of innacuracies which are largely attributable to the terrible math skills of the people who conducted study. The Panel has proposed a 9,000,000 point plan for raising its own math skills, and the math skills of other math advisory panels which it will present to congress in negative 34 days.
---
Tea Party Bloggers Placing Strain On Nation's Supply Of "Shift", "Caps Lock" Keys


Years of feverish blogging by America's Tea Party supporters has seriously depleted America's supply of "Shift" and "Caps Lock" keys, according to a report released today by the U.S. Department of Weights and Letters. The report, which tracks the frequency with which consumers have to replace keyboard keys because of wear and tear, shows that "Shift" and "Caps Lock" keys are wearing out at more than twice the rate at which they can be replaced. "At the current rate, if no action is taken, we can expect that the United States of America will be completely out of "Shift" and "Caps Lock" keys before the end of this decade", said Karl Marks, head of the Department. Marks was not specific when asked to comment on the reasons for the startling report, but many Democratic members of Congress were quick to point out that the country's declining number of "Shift" and "Caps Lock" keys coincides with the increase of conservative bloggers who insist on emphasizing their points by writing in all caps. Wisconsin Senator Russell Feingold, speaking to reporters at the Capitol said, "Look, we can all respect American's First Amendment protections, and no one is suggesting in any way that we censor our citizens, but would it kill these people to try to make a point using logic and some sort of coherent argument rather than saying that Obama is a communist in all caps with 45 exclamation marks? I don't want my kids to grow up in a country where they can only see a picture of a "Shift" or a "Caps Lock" key in a history book." Feingold announced that he will be co-sponsoring a bill with Minnesota Senator Amy Klobuchar that would give a cash reward for people who buy used keyboards, create a government agency devoted to educating the public on the care and proper use of computer keyboards, and require that all public schools include in their writing curriculums warnings against "hysterical anti-government rants written in all caps at 3:00 a.m." Senate Minority Leader Mitch McConnell was quick to condemn the bill, calling it "another example of the Democrat Party attempting to control people's lives," and, "A crude attempt to silence the voices of the Tea Party Americans." When asked if the Republicans had a plan for addressing the problem, McConnell said that he was calling on President Obama to open up the country's strategic reserve of "Shift" and "Caps Lock" keys, something that Obama, as a candidate, had pledged he would never do. President Obama quickly issued a statement which emphasized that "I have no immediate plans to open up our strategic reserves of shift keys and things of that nature. I am, of course, aware of the report and of the situation and am in the process to gathering the information I will need in order to make an informed decision. Although I recognize the gravity of the situation, I also know the strength and the resiliency of the American people. I know that, whether we are in the upper case, or the lower case, we have been, and will always be, the united states of america."


---
Joe Barton Rescues Hayward From Dangerous, Oily Senate Hearing
Washington- In a selfless and heroic act, Joe Barton (R-Texas) rushed to rescue embattled British Petrolem CEO Tony Hayward from a Senate hearing of oil executives. "Well, the poor little feller was floundering and suffering," said Barton, the ranking Republican member of the House Energy and Commerce Committee, "and it just broke my heart to see him like that. I just did what any self respecting citizen who has taken 1.4 million dollars from the oil industry would have done." Barton, showing no regard for his own safety or political future, leapt into the viscous slime created by executives from Exxon Mobil Corp (XOM), ConocoPhillips (COP), Royal Dutch Shell PLC (RDSA) , Chevron Corp, and British Petroleum (BP), threw the limp, gasping Hayward over his shoulder, and raced from the capitol building. Witnesses claimed to have heard Barton whispering, "I'm sorry, I'm so deeply sorry", into Hayward's ear. Barton took Hayward to a special rehabilitation facility where he was scrubbed with dish soap and dried in a tanning bed. Hayward was then returned to his natural habitat, a yacht marina off the southern coast of England.
---
Coming Soon To NewsPile:

CDC Report: U.S. Faces Possibility of Narcissism Epidemic.


Washington Professional Football Franchise Celebrates 78th Year Of Being Allowed To Call Itself "Redskins".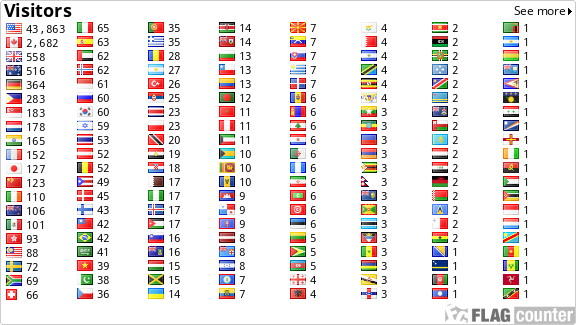 Shepard Smith Thinks "Journalism Is Cool" After Seeing Movie About Journalists.


Fox News anchor Shepard Smith, in an interview with a local radio station today, revealed that he has "just heard about this 'journalism thing' and thinks that it's "really cool!" Smith, better know as "Shep" who is known for his off-the-cuff; we're-just-chatting-over the-backyard fence, type of news delivery, told a reporter from WBLY radio in Lindstrom, Minnesota today that, "A friend took me to a film festival yesterday and we saw 'All The President's Men', and, I mean, this thing blew me away! I had never seen this movie before. It's about these two newspaper reporters for the Washington Times, or the New York Post, or something like that, and there's this guy Nixon, or Dixon or something, who's this really badass president. He's just running around, using the FBI to spy on his political enemies, and bugging Democratic Party offices, and stuff like that. And this is the part that really gets me; these reporters, Woodale and Bergstrom, I think, I don't remember, you know, but it was Dustin Hoffman and Robert Redford, they do all of this crazy stuff, like interviewing sources, looking at bank records, visiting the library, and talking to people on the phone. They take the President DOWN, man! My friend told me afterwards that what they were doing was called 'journalism'. He said it was kind of like what we do at FOX News. I wasn't so sure about that. I mean, in the movie, every story had to be confirmed by at least 3 sources, otherwise they wouldn't run it. We don't really have time for that at FOX. How could I have scooped everyone and reported on the death of the Pope before he died if I had to look for things like sources!? Anyway, I get pretty stoked when I see a good movie. How do people come up with such imaginative ideas? Who knows, if I ever leave FOX News, I may give this 'journalism' thing a try."
---
Fox News Successfully Lands Anchor Atop Desk
The Fox News Network announced today that it has become the first cable news network to successfully land a news anchor atop a desk during a live broadcast. Molly Henneberg, 35, of Falls Church Virginia and a seven year veteran at Fox News, touched down on the front left side of the Weekend Live desk at exactly 3:00 p.m. eastern time on Saturday. "This is a proud and exciting moment for all of us here at Fox News," said Roger Ailes, president of Fox News Network." Today's landing is the culmination of a controversial ten year project at Fox which has over the years seen its share of failure. In 2000, anchors Brit Hume and Shepard Smith were hospitalized after an attempted joint landing ended in a fiery crash. Many called for Fox to end the project in 2006 after CBS News successfully landed Katie Couric on her desk for a full 60 seconds during an evening broadcast. Ailes said today that the Henneberg landing was "a vindication for all of us at Fox News who worked so hard to make this moment possible, and a great way for all of you guys out there to check out Molly's gams."

---
Republicans Propose Drilling For More Republicans


Don Young (R, AK), Ranking Minority Member of the House Committee on Natural Resources has introduced a measure calling for increased domestic drilling for "America's vast untapped reserve of Republican voters." The measure, which has yet to make it out of committee, would immediately open 2.5 million acres in swing states for exploratory drilling for subterranian Republicans. "We have known for years that hundreds of thousands, perhaps millions of registered Republicans are living full productive lives somewhere between 1,500 and 3,000 feet beneath the earth's crust, " said Young today from floor of the House of Representatives. "Every day that passes without our tapping into this resource is a day in which American wastes it's own potential." Young, who had recently returned from watching "Journey To The Center Of The Earth", described a fantastic underground civilization filled with giant mushrooms, monsters, dinosaurs and right wing ideologues. Committee Chair Nick J Rahall II (D West Virginia) was highly critical of the plan, citing high costs, environmental concerns, and raising questions over the advisablility of extracting new Republicans from the ground and introducing them into the environment, "not to mention, what are you going to do with all of those damn dinosaurs?" Young hopes to bring the measure to the floor for a vote later this week.
---
Our Reviews
'Wow, what an interesting site. Great satire. We need good stuff like this! I particularly loved the Brett Favre post. Well done and thanks. Can't wait to come back and see more.'

Ralph
rgroland.blogspot.com
'This is such a great political site...Great job'

Illyani
tipsandstories.blogspot.com/
'Hehehehehehe - very funny!! :)'

Steve
stevehasballs.com
Get your own reviews, free traffic at